12 Content Marketing Statistics (Based on Recent Studies) to Show Your Boss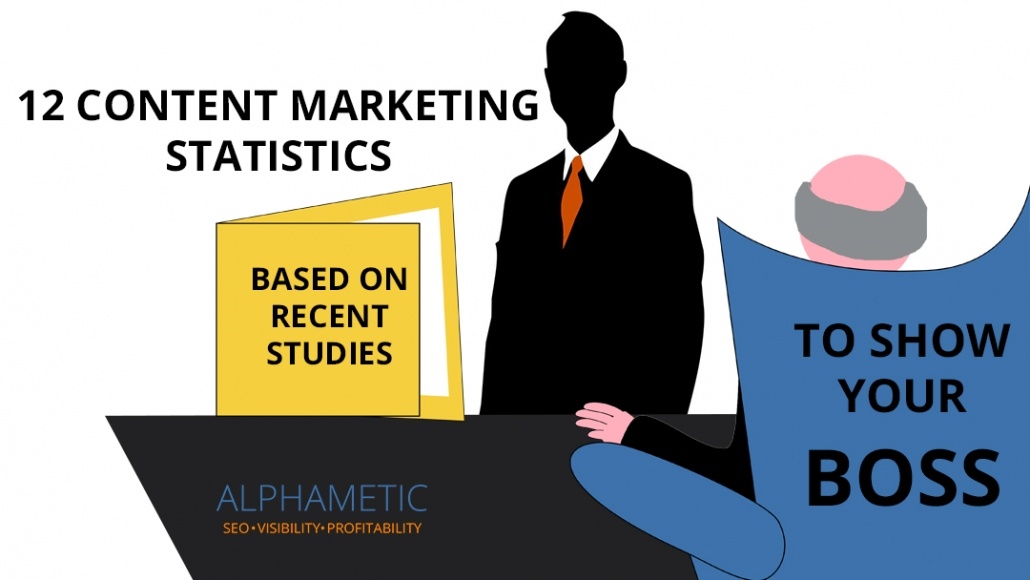 We all know the phrase, come on say it with me: "Content is -" (i won't finish it for your sake, don't worry).
We all know content marketing is one of the single best investments a brand can make in order to increase their ROI – but, maybe others still need some convincing – like your boss.
They want numbers, they want hard data, they want the dollar signs. They're not interested in the fluff, just prove it. If you've been trying to pitch a new blog or persuade management to create a content team, you need compelling evidence. Thankfully, some companies out there have already conducted studies to figure out and measure the effect content marketing can have on a brand's bottom line.
All the content marketing statistics below are between 2014-2018, with the majority being in the last two years, so you can say the numbers are still recent 😉
Without further ado, here are 12 content marketing statistics to make your boss give the green light:
1) 47% of buyers viewed 3-5 pieces of content before engaging with a sales rep. (Demand Gen Report, 2016)
This speaks to demand and trust building. This is for B2B customers, but think about the B2C process – as a shopper, you typically read the about page, read online reviews, maybe check out the Instagram before committing to purchasing from the brand. With so many options around them, why should they choose you? That's where content marketing steps in.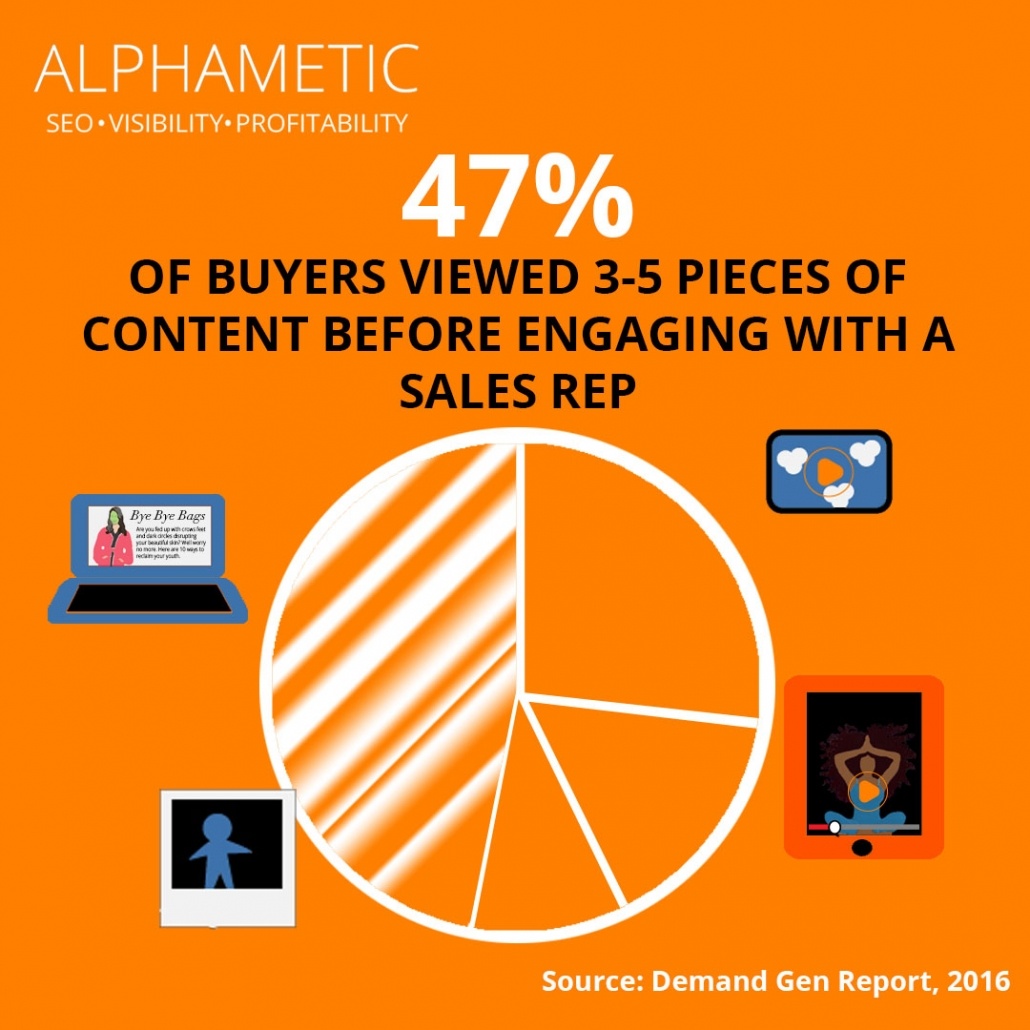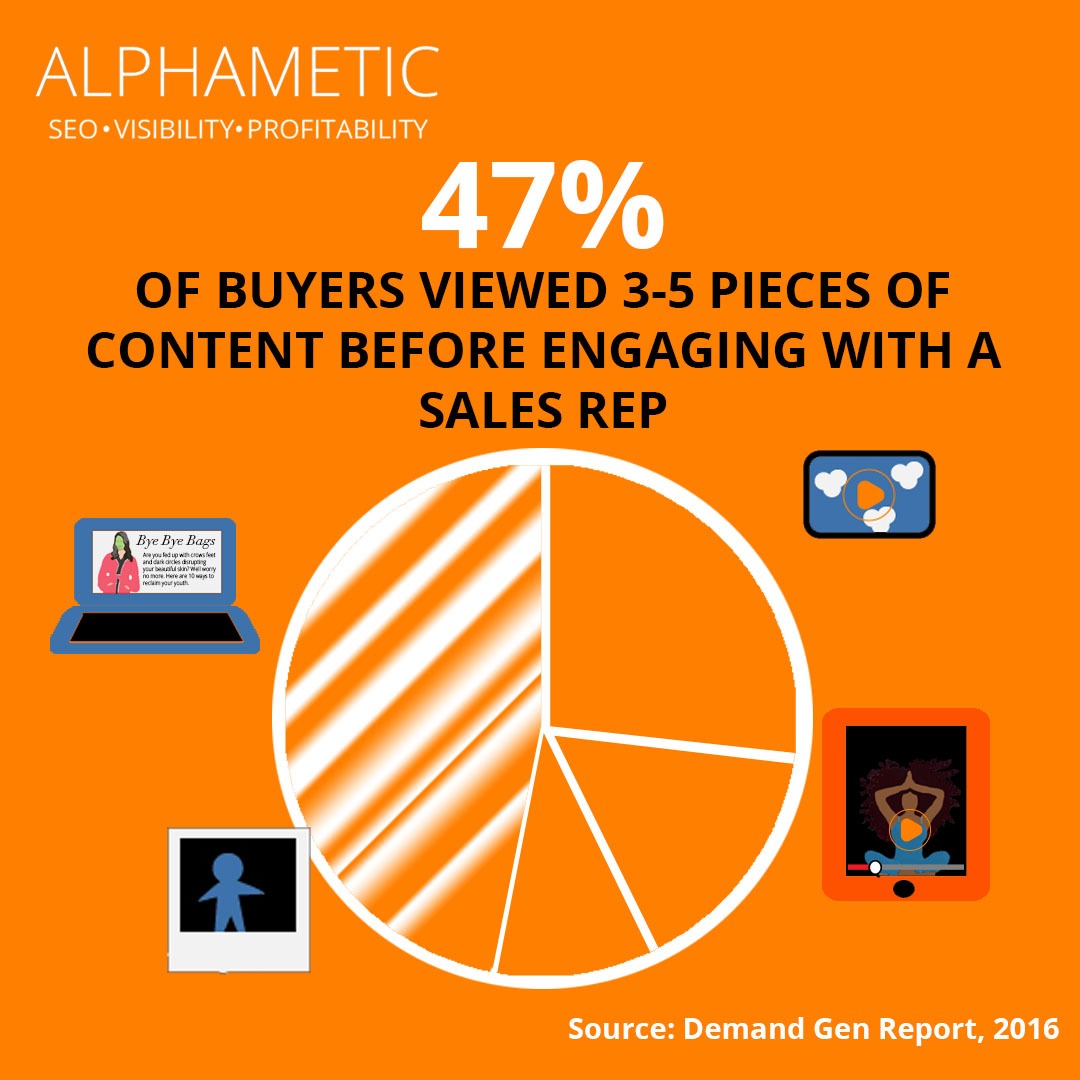 2) Almost 50% of internet users look for videos related to a product or service before visiting a store. (

Think With Google, 2017

)
A picture is worth a thousand words, and a video is worth a thousand more! In the age of Youtube and snackable content, short-form videos that showcase products make sense. Why waste the trip to the store if you're not 100% sure of what it's going to be? For more stats on video, check out this article.
3) 54% of people want to see more video content from marketers. (

Hubspot, Updated 2019

)
The consumers are TELLING us what they want. It's not enough to sell them a story, they want a visual representation of what that product is going to do before they commit. Ours is an increasingly visual world, so providing video content will only boost the visibility of your products or services.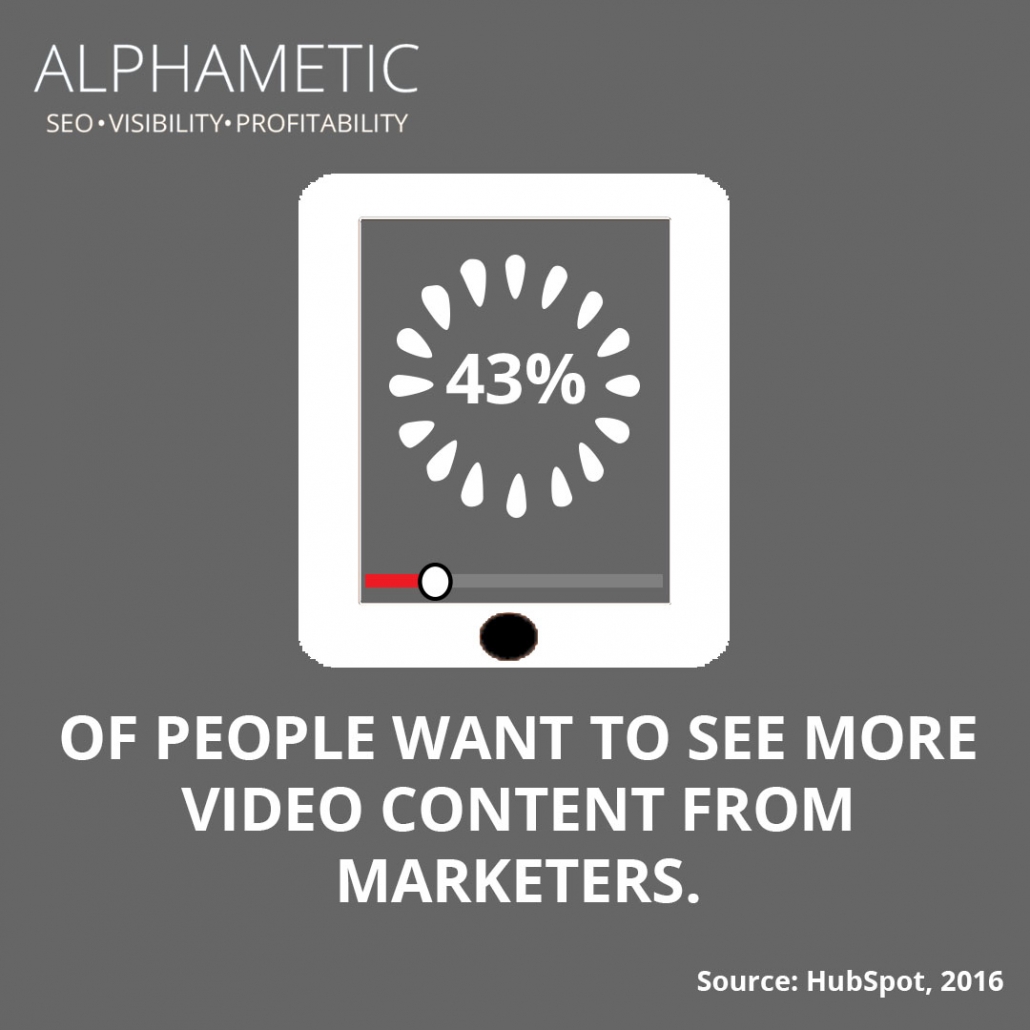 4) 74% of companies indicate content marketing is increasing their marketing teams' lead quality and quantity (

Curata, 2014

)
I think we can all agree that one good lead is better than 10 bad leads. Content marketing allows you to target your user's intent in a highly specific way. By targeting this intent, you can target better leads since the content is aimed at that persona.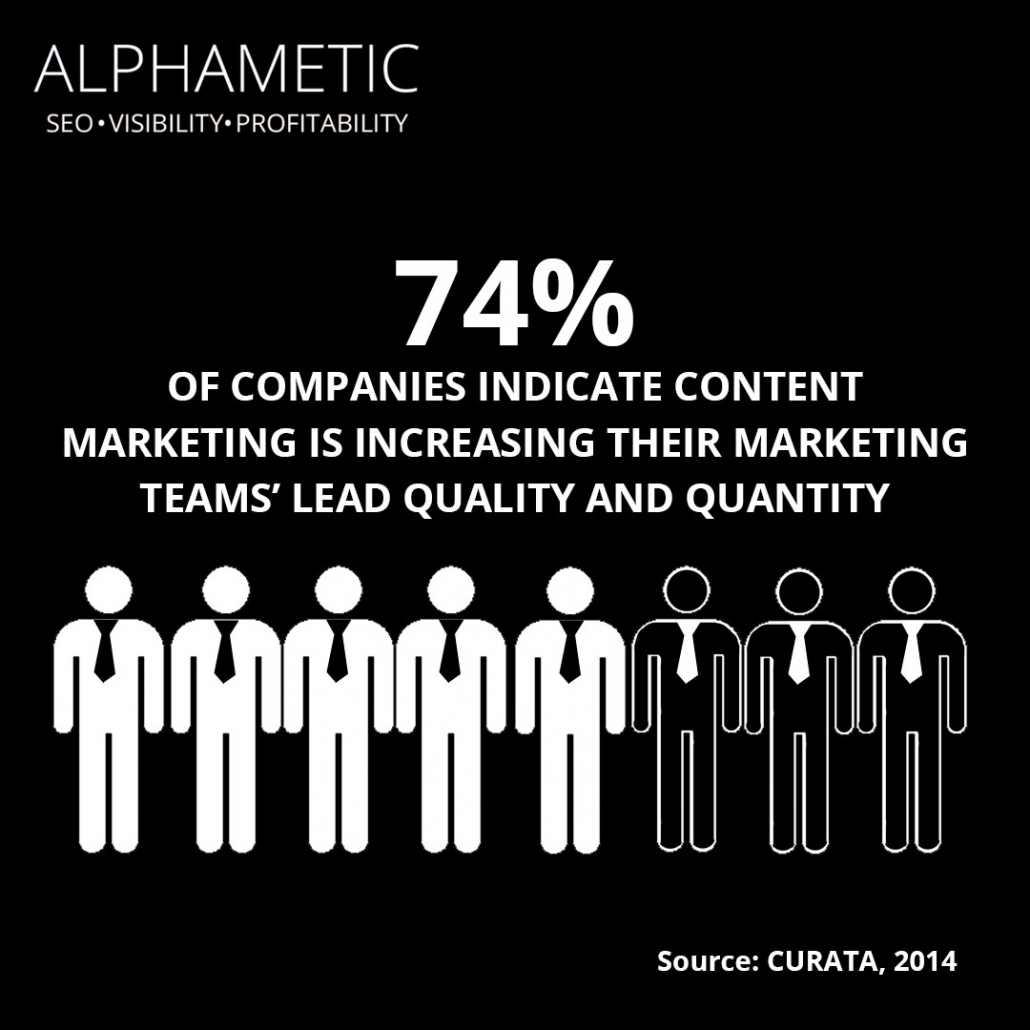 5) In 2016, 75 percent of businesses increased their content marketing budget. (

Curata, 2016

)
Word's out – content is in. More businesses are realizing that content marketing is worth the investment and making it part of their marketing budgets.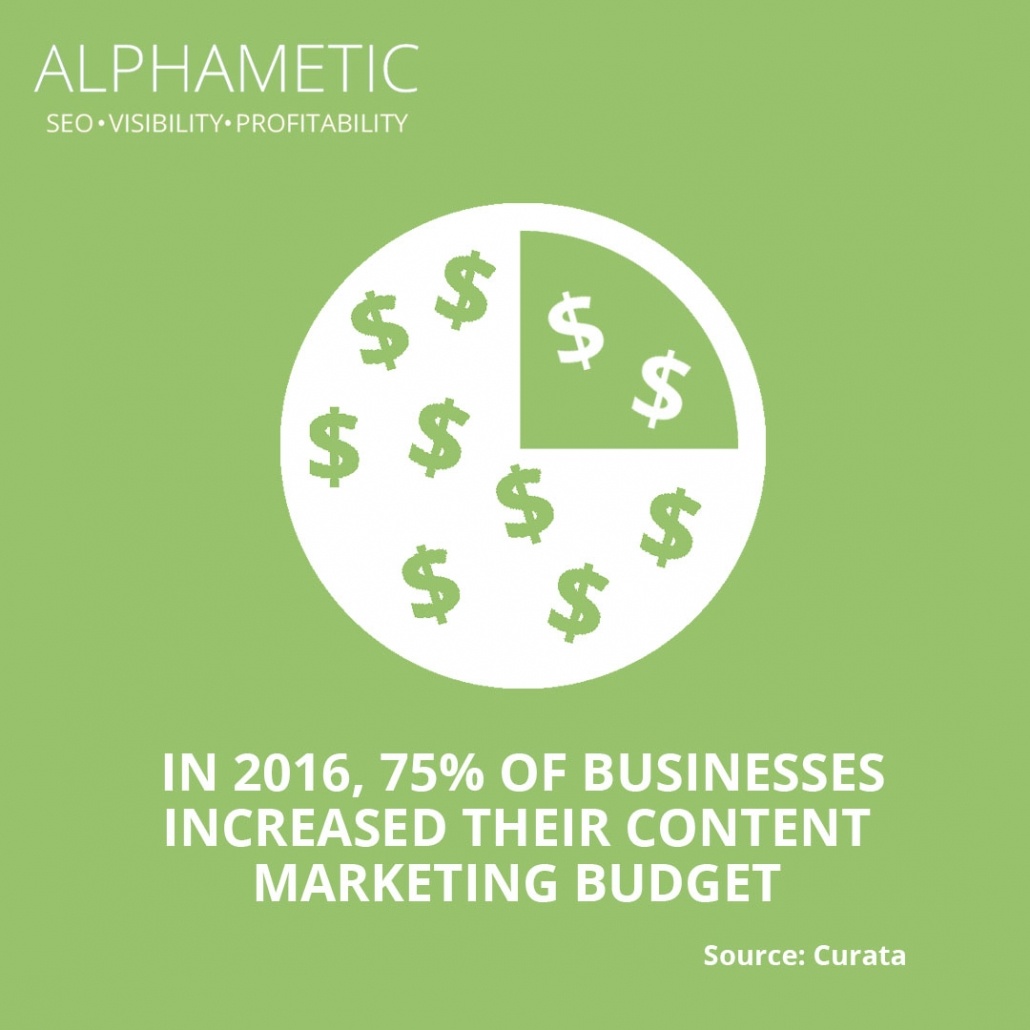 6) Businesses that Blog Experience 126% Higher Lead Growth Than Non-Blogging Businesses (

Hubspot, Updated 2018

)
No, blogging isn't dead! The blog acts as a lead generation tool. It's a low-cost, potentially high-return strategy that can help the quality leads come to you, versus your business having to chase leads. A proper blog strategy targets the people you want and incentivizes them to give you their contact details or interact with the rest of your content.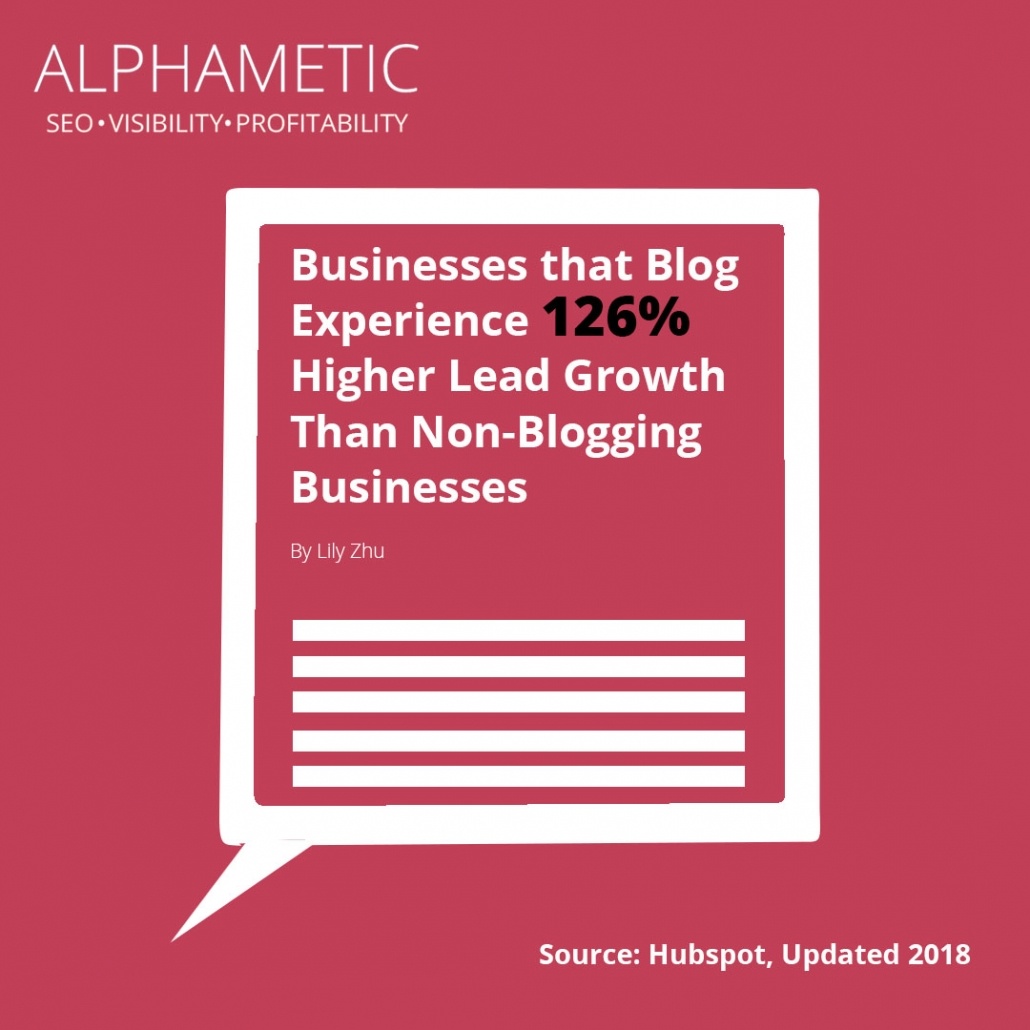 7) Website conversion rate is nearly six times higher for content marketing adopters than non-adopters (2.9% vs. 0.5%) (

Aberdeen Group, 2014

)
The proof is in the pudding. Not applying content marketing in your marketing toolbox is like letting an opportunity slip from your fingers right before your eyes. Adding it to your marketing mix in a way that makes sense for your brand can potentially increase your sales.
8) Content marketing will be a 300 billion dollar industry by 2019 (

MarketingProfs, 2017

)
What this says is that the content marketing business is already established and thriving. Businesses and brands all over the world are utilizing content marketing and betting their marketing dollars on content. So, why isn't your business already on the bandwagon?
9) 45% of people watch more than an hour of Facebook or YouTube videos a week. (

Hubspot, 2016

)
Another form of content is social, and if you don't have a strategy for social, you're wasting your time. It's a required tool for any content marketer and for content distribution. And when you think about the fact that most shared videos are under 2 minutes, an hour of video a week is a lot!
10) 68% of consumers feel more positive about a brand after consuming content from it. (

MarketingProfs, 2017

)
This is where content truly shines. All content should be made with two main goals in mind – driving conversions and establishing TRUST. If you offer something useful to your consumers and something targeted to them, they'll usually repay the favor in dollars.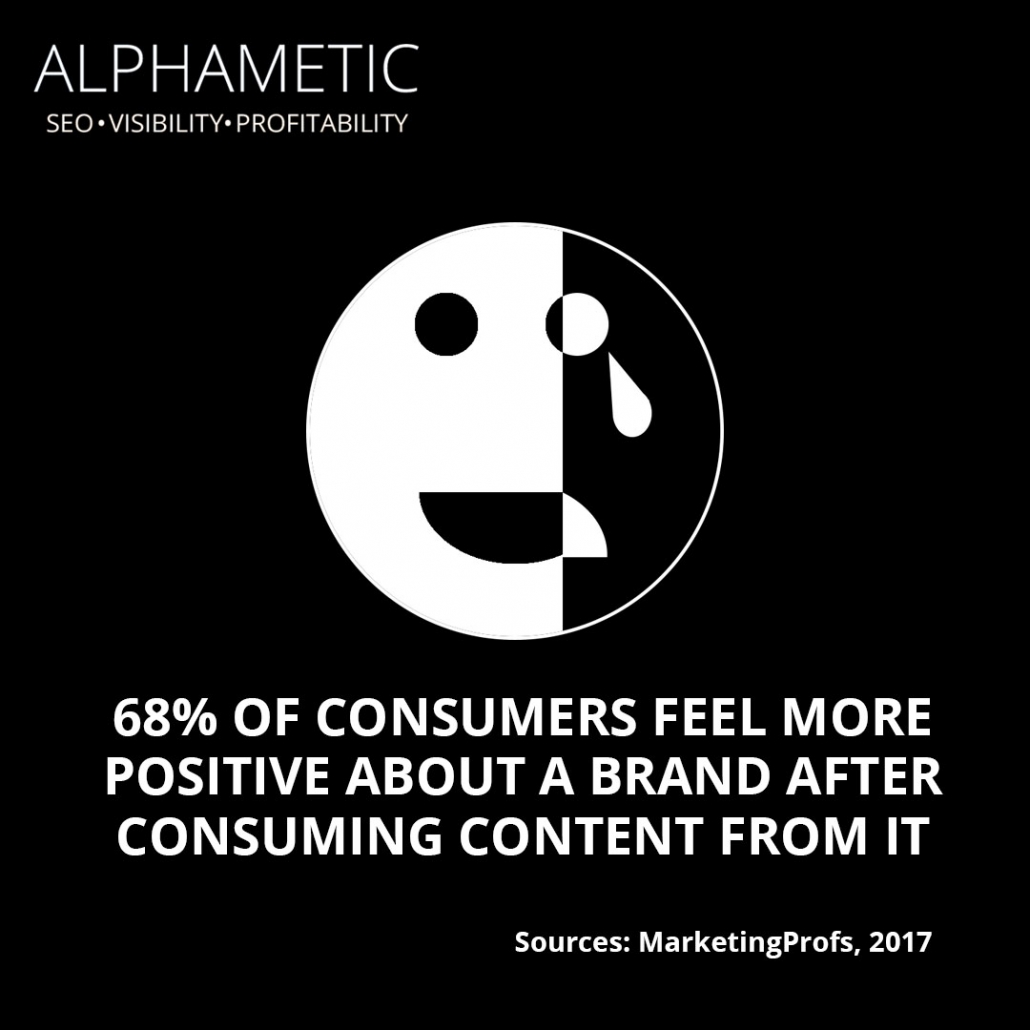 11) Engagement is the No. 1 reason marketers are using interactive content (CMI, 2017)
Doesn't everyone want to increase brand engagement? What's the point of having tons of content if no one is interacting with it? Interactive content is when the user is actively engaging with the content, whether it be a quiz, game or a content download, these kinds of content are becoming increasingly popular.
12) Companies that had published 401+ blog posts in total got about twice as much traffic as companies that published 301 – 400 blog posts. (Hubspot, Updated 2018)
The moral here is that more content is usually better. And when it comes to blogs, the SEO component is important. More blog posts equal more indexable pages which means you can rank for more keywords! If you consistently put out useful and strategic content, over time the traffic will follow.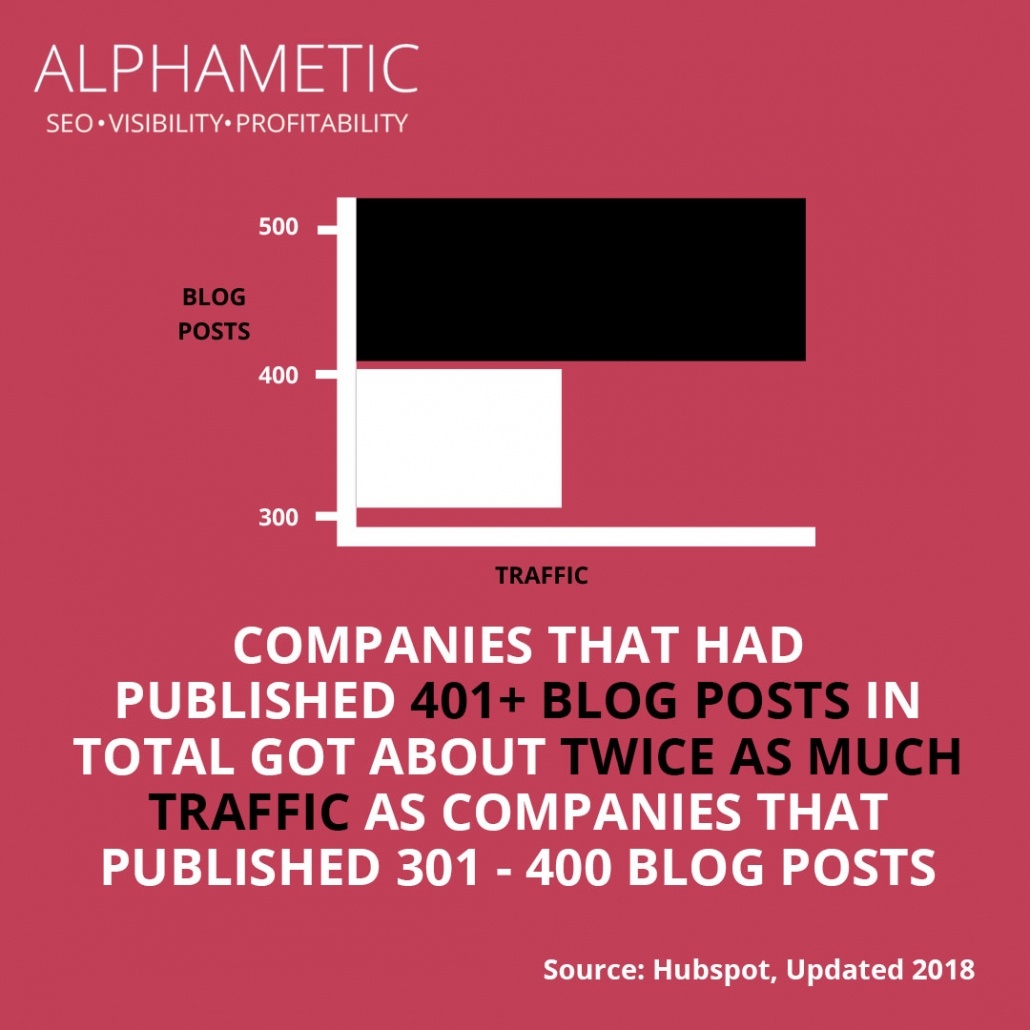 Hopefully, you've enjoyed this list and found it useful. Walk into that boardroom with a confident pitch with these up-to-date stats and remember – Content is…
Don't worry, I won't say it, it speaks for itself 😉
If you want to keep reading about content, check out Alphametic's 5 Content Writing Apps to Improve Your Writing ASAP or What Content Writing Can Learn From Journalism: An Interview.
Matthew Capala is a seasoned digital marketing executive, founder/CEO of Alphametic, a Miami-based digital marketing agency, author of "The Psychology of a Website," dynamic speaker, and entrepreneur.
https://alphametic.com/wp-content/uploads/2018/06/Content-Marketing-statistics-ig.jpg
1080
1080
Matthew Capala
https://alphametic.com/wp-content/uploads/2021/01/Alphametic-Logo-Header.png
Matthew Capala
2018-06-11 08:25:39
2019-02-12 21:11:10
12 Content Marketing Statistics (Based on Recent Studies) to Show Your Boss