Here's the Low-Down on the new 2018 Google Search Console Update (and how it affects your SEO)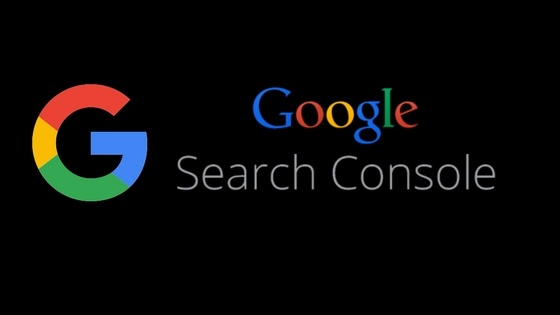 As I'm sure many of you have heard, Google has FINALLY released an official version of their new Google Search Console Update– and just in time for the New Year! Start off your 2018 search reporting on the right foot with their new reporting features and 16 month's worth of data.
Here's What Happened
So, do you remember how you only had 90 days worth of data to backtrack? Remember having to download (ugh) reports to see data year-over-year? Remember missing the 90 days deadline and losing data forever…
Point is, this is the biggest feature – 16 months worth of data allows you to see year-long trends at a glance without having to get fancy with your excel skills. Anything that is a time-saver is a winner in the world of SEO reporting.
Along with the new wealth of data being added, they've also improved some of their reporting functionality to address some common concerns. Here is an outline of the feature improvements and additions according to the Official Google Webmaster Central Blog Announcement Post:
The Search Performance Report
Similar to the

Search Analytics Report

, it now includes 16 months worth of data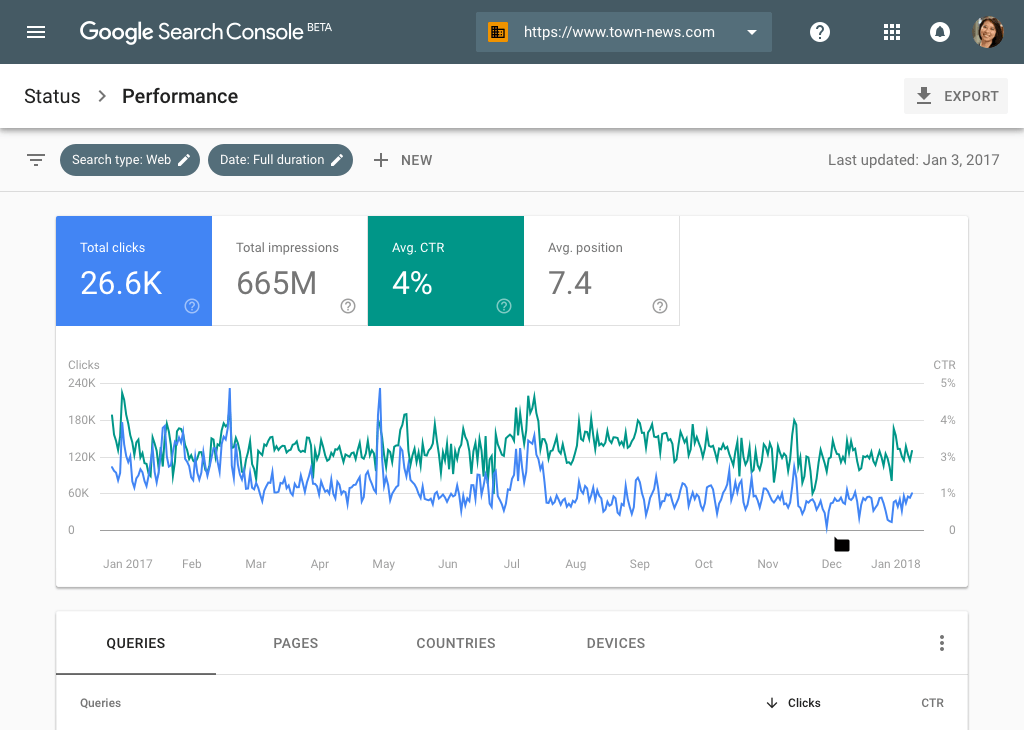 source: https://webmasters.googleblog.com/2018/01/introducing-new-search-console.html
The Index Coverage Report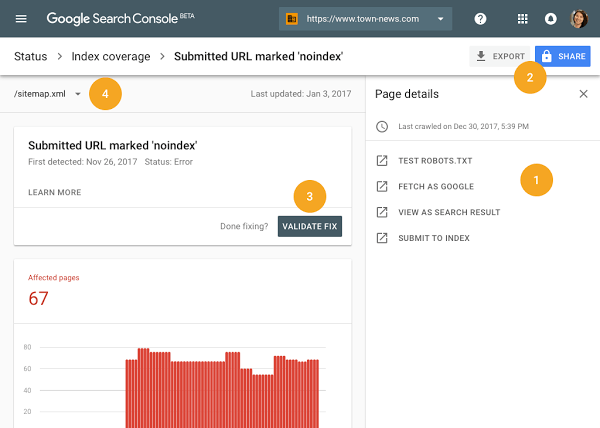 source: https://webmasters.googleblog.com/2018/01/introducing-new-search-console.html
A newer version of the

Index Status Report

which reports the status of your site's link indexing

According to Google's announcement, it features a "new Issue tracking functionality that alerts you when new issues are detected and helps you monitor their fix."

You can "validate a fix" and re-submit URLs which Google will then prioritize when indexing your site

A share button to show reports to other team members that need to be involved in implementing these changes

A filter feature that allows you to see indexing information on specific lists of URLs that are based on your sitemap
The AMP Status Report
Get quicker feedback when trying to fix an AMP page problem. The new Search Console will run "several instantaneous tests once you click the

validate fix

button. If your pages don't pass this test we provide you with an immediate notification, otherwise, we go ahead and reprocess the rest of the affected pages." according to the Google Webmaster Central Blog.
The Job Postings Report
If you have job postings on your website, you might be eligible to appear on Google for Jobs.

Only available in certain locations
Here's how it Affects You
At the end of the day, this seems to be the crux of the update according to Barry Schwartz at Search Engine Land:
provide more actionable insights.

offer better support of your organizational workflow.

enable faster feedback loops between you and Google.
The biggest boon that has been given to SEO's has been the 16 month's worth of data that is now available, hands down. Previously, if you wanted to look at year-over-year data, you had to download reports and create your own database to compare trends. Now, you can look at that data at a glance and see trends on search console's graphs and analytic tools.
The ability to share indexing reports is also a time-saver. Instead of creating your own type of report, you can send your developer these reports directly or whoever else needs to made aware of indexing issues. This is how it works, according to an article by Clark Boyd in Search Engine Watch:
"As part of the Search Console update, users will now be able to share ticket items with various team members within the platform. Given how many people are typically involved in identifying and rectifying technical SEO issues, often based in different teams or even territories, this change should have a direct and positive impact on SEO work streams."
Google is also claiming to give higher priority to URLs you mark for validation, so instead of the URLs getting updated whenever your next crawl occurs, you can make sure certain links get updated quicker.
The filter to look at specific URLs from your sitemap also seems to be an improvement for the eyeballs. It's a more organized way to prioritize your own links based on how you've organized your sitemap.
Overall, the effect it will have depends on what you do with the new data and what initiatives you can create with these insights. And hopefully, with the extra time you save with the new reporting features, that time can be devoted to other business goals.
Next Steps
The most obvious next step is to use the new search console! Get a feel for it. For right now, Google has both the old and new versions available so you can ease into the new platform until it's complete. They will continue to roll out new features and are encouraging feedback on the changes. There is a feedback link on the sidebar of the new tool so you can share your thoughts.  
Let's hope the new things coming our way will continue to improve our experience with the platform.
Alphametic is a boutique SEO agency that follows updates and trends in the SEO community. Interested in Content? Check out our latest post on the Alphametic blog: 5 Ways to Improve Your Content Writing ASAP
Matthew Capala is a seasoned digital marketing executive, founder/CEO of Alphametic, a Miami-based digital marketing agency, author of "The Psychology of a Website," dynamic speaker, and entrepreneur.
https://alphametic.com/wp-content/uploads/2018/01/2018-update-black-with-logo.jpg
315
560
Matthew Capala
https://alphametic.com/wp-content/uploads/2021/01/Alphametic-Logo-Header.png
Matthew Capala
2018-01-23 17:29:21
2019-02-12 21:13:07
Here's the Low-Down on the new 2018 Google Search Console Update (and how it affects your SEO)