Matthew Capala
Founder & Managing Director, ALPHAMETIC
Matthew Capala is a seasoned SEO strategist, speaker, author, and digital marketing executive. As a practitioner above all, he has spent the last 15 years delivering results to some of the most iconic brands in the world as well as to businesses of all sizes, leveraging the latest tools and strategies in SEO, SEM, content, and conversion. As the Founder and Managing Director of Alphametic, an expert search engine marketing and optimization agency, he helps his clients increase ROI from their digital marketing efforts. Prior to his move to Miami, Matthew led a successful career at various Madison Avenue ad agencies in New York, where he was also appointed Adjunct Professor at NYU ('12 –'14). His work and ideas have been featured in Forbes, Inc, MSN Money, Chicago Tribune, eMarketer, Huffington Post, Mashable, Entrepreneur, and The Next Web. Matthew speaks regularly at marketing conferences, such as the Internet Summit, MarketingProfs, and Digital Summit. He is the author of three books, including "SEO Like I'm 5" and "Keyword Research Like a Pro."
Alphametic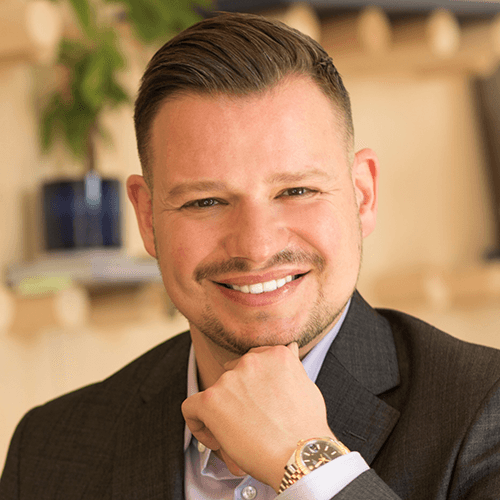 Alphametic
Are you ready for growth?
Why Work With Matthew Capala
SEO Results Come From Experience
As a practitioner above all, I have spent the last 14 years delivering results to some of the most iconic brands in the world, leveraging the latest tools and strategies in SEO, SEM, content, and conversion optimization. 
A-team
Collaboration is a big part of getting results. Which is why I've built Alphametic. Our in-house team of industry veterans, analysts and digital specialists combine their diverse skills to create effective SEO and SEM solutions for our clients. We work hard and move quickly to identify the strategies that are and aren't working, so that we can boost our clients' visibility – and bottom line – fast.
ROI, Delivered
It's not about the hours we put in, but the results we get. By focusing on ROI from the outset, we craft effective digital marketing campaigns that are engineered for success. And because our actions are backed by analytics, our clients know that they can count on us to deliver results, and not just presentations.
Public Speaking and Keynotes
SEO LIKE I'm 5
International Bestseller on Amazon
Winner, Judged Small Business Book Award
+50 5-star reviews
"Matthew Capala provides something different and necessary: an overview of the SEO essentials suitable for any reader, even those without a strong technical background."
Keyword Research Like a Pro
The Ultimate Guide to Modern Keyword Research for SEO
"Useful, concise, to the point. I really enjoyed how the information was presented in such a manner that was easy to understand, and, most importantly, it's actionable."
"Our company was looking for a top-notch expert in the field of SEO to help us optimize our current organic strategy. Alphametic delivered this and more, quickly identifying problem areas and how to execute a fast track strategy in order to improve our rankings.  If you need someone to help you with your SEO strategy, look no further than Matthew Capala's Alphametic."
"I had the pleasure of working with Alphametic's team on an extensive SEO project. They provided us with the exact recommendations -accompanied with all the needed documentation to be able to share with developers and other key stakeholders – we needed to improve organic rankings and traffic for our site. They provide great work and they also make a point to understand the needs of the company. Given the opportunity, I will happily work with Alphametic again."
"L'Oreal brands are creating great content, but their challenge is to make sure that this content is properly tagged to show up on discovery platforms. It's a key part of our 'Always On' strategy to guide consumers through their path to purchase. Alphametic's SEO Bootcamp and the ongoing 'SEO Commando' workshop series has been key to ensure SEO success at L'Oreal USA!"
"We started working with Alphametic about a year ago on our SEO campaign, and now book marketing and training. Their insights have been invaluable to our marketing function and our online business. With Alpahmetic's help, our rankings have gone from good to great and we're getting found and closing more (new!) clients through search. Highly recommended!"
"Mathew Capala from Alphametic rocked the stage at our annual International Marketing Summit in Italy.  We especially appreciated the "face the brutal facts" and "open your eyes" moments in his analytical but also motivational and practical way of delivering marketing strategies."
"Brilliantly insightful and compelling. Alphametic's SEO workshop sought to separate myth from reality and provide a clear path way of successful inbound marketing and SEO techniques"